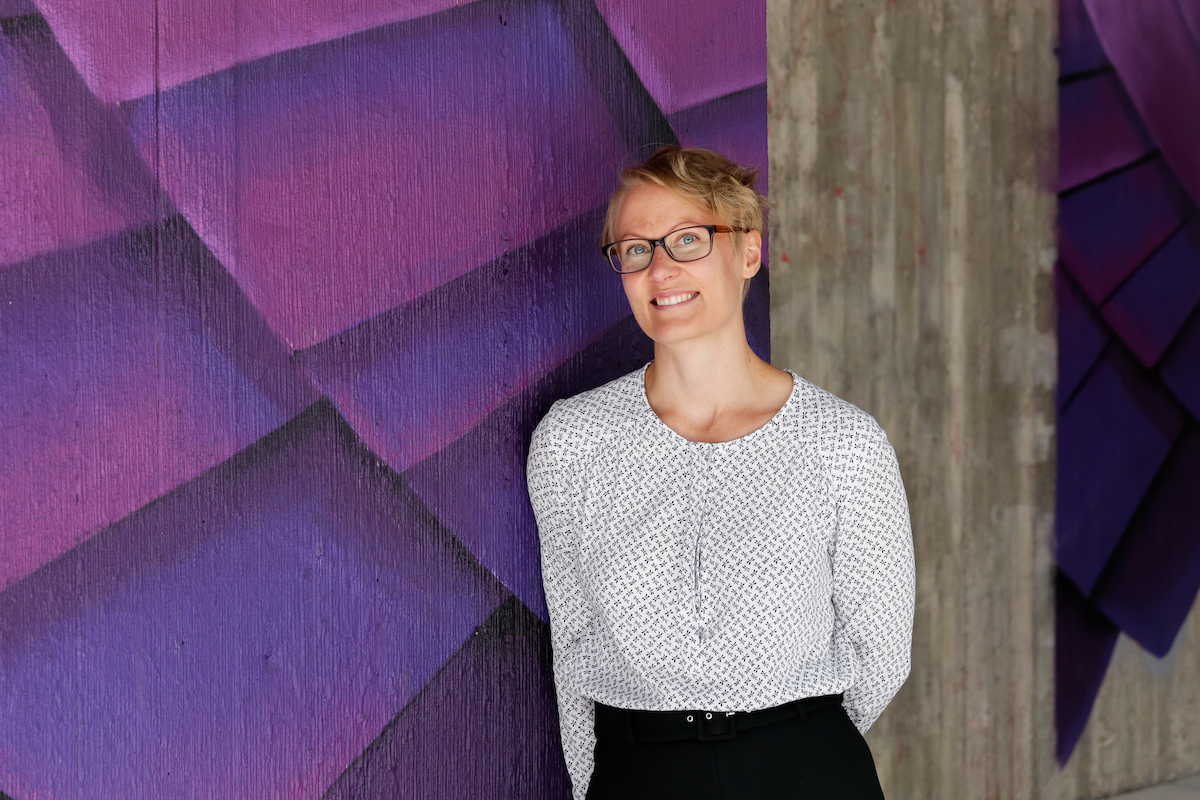 As remote working continues, special attention should be given to well-being at work, leadership, and clear communication, emphasises Miia Ijäs-Idrobo.
In many occasions it has been emphasised already, how our lives have changed this spring due to the exceptional circumstances of the COVID-19 pandemic, as different states have fought the fight against the virus by putting heavy restrictions on their people and society. Around mid-March, as the Finnish government declared the state of emergency, many people started working remotely from home. Unfortunately, many people have also been laid-off and become unemployed. For about two months, most children in Finland attended their schools remotely. Students in secondary and higher education ended their spring semester and perhaps graduated in distance learning. As I am writing this in mid-June, Finland has now lifted most restrictions and ended the state of emergency. Thank goodness!
The Finnish Union of University Researchers and Teachers (FUURT) conducted a survey to its members in early May, asking how our members felt about their work during the exceptional circumstances and possible remote work. We also asked our members to share with us, in what other ways the COVID-19 pandemic has affected their lives. The results of the survey were published in early June.
As the Finnish higher education institutions changed to remote work and teaching around mid-March, almost all our members started to work remotely as well. However, some working in the private or public sector had also been laid-off. I sincerely hope their situation is improving already.
In general, most of our members felt rather well about their work during the state of emergency and in their shifting to remote working. Also employers' actions received positive notes. Workload had mainly remained the same or, especially among teaching staff, increased due to the rapid change to remote teaching and the re-planning of universities' entrance exams. Well-being at work had so far remained the same or decreased a little, main challenges of remote work being work ergonomics, working time and free time getting mixed (how typical among academics!), and – especially among members with young children – the lack of peace and quiet for working at home. In addition, social interaction in work communities and teaching were missed.
Nevertheless, the experiences have also been very different among people. Some have enjoyed the possibility of working from home (or better still, from their summer cabins) and of spending more time with their families without requirements to travel. Others have suffered greatly from the fact that their families and loved ones are in another country. For them, this spring must have felt like a very long time to live in the uncertainty, when one can travel and meet again with one's family and to take care of them. Or them to take care of you. It should be remembered and understood that for various reasons, the uncertainty during the COVID-19 pandemic has caused anxiety and potential mental health problems to many people. I hope we will find ways to cure these issues too.
Although in Finland the state of emergency might be over for now – and I sure hope so – universities are preparing to start their new academic year either remotely or following a hybrid model combining remote teaching and presence on a campus when needed. For both students and staff, it is good to know well in advance how the autumn semester will be organised to prepare accordingly. Research work will also continue mainly remotely, but university premises are being opened with caution to those research activities that cannot be done otherwise.
As remote working continues, special attention should be given to work well-being, leadership, and clear communication. Universities need also to keep in mind the diversity of their community: how well their communication reaches international staff and students, or grant funded researchers? In the long run, remote teaching should not mean lecturing on your kitchen table, because it requires proper facilities to create and provide quality learning experiences.
The experiences of the COVID-19 will also change academia and the research sector. In some ways, it must. For example, we need alternative ways for international mobility and networking. Or should I say, alternative ways of recognising international mobility. Physical travelling is not the only option for internationalisation. Other more cost efficient and sustainable alternatives need to be utilised too. Perhaps international travelling esp. for work should be regarded as meat-eating: an occasional practice when needed, but always with a good amount of "side dishes" e.g. online meetings and conferences to facilitate networking, cooperation and sharing of ideas. The Academy of Finland has already started a project to survey changing trends of research mobility. Digitalisation and modern tools will offer many sustainable, "vegetarian" ways for internationalisation!
Many of our members, as university staff in general, work under fixed-term contracts or with a grant. Fixed-term employment and funding are not limited only to early career researchers (ECR), but they are the most typical group to work under these circumstances. ECRs are under heavy pressure with schedules and constant evaluation. Any extra cause of stress or delay – whether it is caused by interruption in data collection, cancellations or reschedules of conferences and public defences of PhD dissertations, or a young child interrupting his/her parent's work to ask for food or attention – can have consequences to the individual and his/her work in a given (fixed-term) project. Various examples of ECRs' difficult situations can be found in Finland, in Europe and globally. These issues need a cure, too.
A way forward is to make considerable investments in R&D and in education. This is because research, education, know-how and knowledge-based decision-making will be the cure to recover from the COVID-19 with all its consequences. In the meantime, other global challenges are waiting for solutions as well. ECRs, as the future leaders of their research sectors, deserve adequate working conditions and security to do their jobs for the benefit of us all.
For now, I would like to wish you all a happy and sunny summer. Enjoy it the best way you can – with certain caution and safety measures, of course!
Miia Ijäs-Idrobo
Miia works as a union coordinator at FUURT. In promotion of interests she focuses e.g. on higher education and science policy, early career and grant researchers' issues and mobility. She owns a dressage horse and is happy that the competition season this summer has finally started.