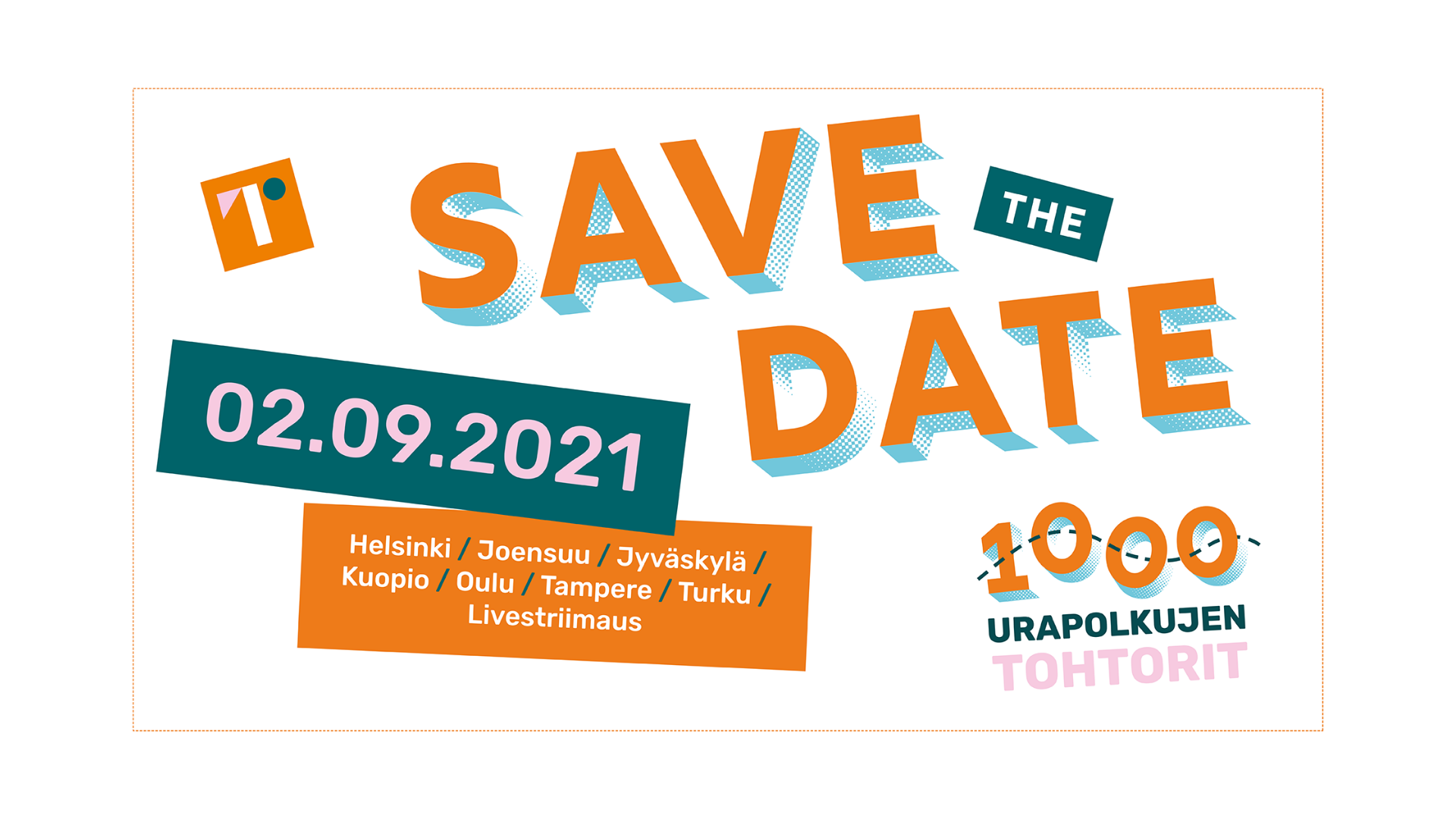 Live stream and local events in Helsinki, Joensuu, Jyväskylä, Oulu, Kuopio, Tampere and Turku! 
How can we make research careers attractive and versatile?

What do early career researchers think about their future?

What choices may lead to different doctoral careers?

 
Answers to these questions, and others, will be given in the Doctors of a thousand career paths satellite event. There will be dynamic discussions, presentations of different real-life career paths and inspiration for planning your own career. We will be publishing the results of a fresh survey on early career researchers' working conditions and career views at the event. 
The live stream event will be simultaneously interpreted from Finnish into English. 
Event registration opens in August – save the date now! 
#1000careerpaths #Doctorscareerpaths