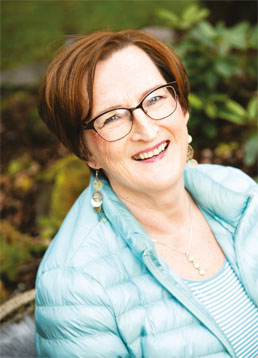 The Labour Court of Finland's verdict concerning the fixed-term employment contracts of two professors led the University of the Arts to review all of their fixed-term contracts and offer full-time positions to 88 employees. Chief shop steward Minna Orpana got a full-time position after 34 years of fixed-term contracts.
How will these 88 full-time employee contracts affect Uniarts' work?
"There are only positive effects. The constant chaining of fixed-term contracts has made everyone's job situation extremely unclear, when instead you could actually focus on teaching and developing your lessons and field. When a new person comes in on their first five-year contract, they spend some time getting their bearings and learning the job. For a while, you can work in peace, but then you end up spending the last year stressing over your contract extension. These full-time positions will ease the situation and allow people to focus on their careers. It helps management too because new recruitments are major processes."
The negotiations began in earnest after two professors disputed their fixed-term contracts and won at the Labour Court. How did the negotiations progress from there?
"Before the Labour Court's verdict, the negotiations were very difficult and frustrating. The university thought the nature and characteristics of arts studies were legal grounds for fixed-term contracts. When the two professors from the Academy of Fine Arts stepped up, things finally started to happen. The negotiations lasted exactly one month. We could not approve the suggested five-year probation period, which was eventually removed to our great delight. A few long-time fixed-term employees were offered new positions, and those negotiations are nearly finished. The university still has about a hundred fixed-term employees, and we have worked together to ensure their contract criteria are legal".
What happens next?
"Next, we will negotiate on the position of associate lecturers. Their employment conditions need to improve. Many associate lecturers remain unaware of their hours until the autumn. They do not receive pay raises or the benefits full-timers get. There are many associate lecturers teaching full-time at Uniarts, and we are trying to negotiate for them to be covered under total working hours. The recruitment processes are also being integrated, and the career system is being discussed along with how the employer can support people's development."
As a lecturer, you teach voice control and singing as part of the Degree Programme in Acting, with a 34-year stint of constant fixed-term contracts behind you. How did it feel to become a full-timer?
"I am already near retirement age, so the main effect to me is that I get to decide when to call it quits. Of course, I am very satisfied on behalf of my colleagues. On a fixed-term contract, you had to re-apply for your own job after every contract period and prove you were qualified. That was annoying. I am so glad my colleagues will not have to deal with this whole song and dance any longer."
Did you ever consider giving up and changing jobs?
"I used to in my younger days. It felt as if I would never get a full-time position, so I was racking my brain to figure out what else I could do. However, art, singing, and teaching music are my passions. I have spent my life cultivating these skills, and the idea of all that going to waste seemed crazy to me. I have kept developing my expertise and studying to better face the challenges of the modern day."
You have spent over ten years as a shop steward. How has the battle against fixed-term contracts changed?
"It was frustrating in the beginning and felt like we were getting no response from the employer. The law might have said otherwise, but the attitudes were ingrained. Now we are listened to, and we have excellent communication with management. The battle is between issues, not people. I feel we are working together to sort things out."
Text: Terhi Hautamäki
Photo: Veikko Somerpuro
English translation: Marko Saajanaho